"Live in each season as it passes; breathe the air, drink the drink, taste the fruit."
- Henry David Thoreau































Pulpit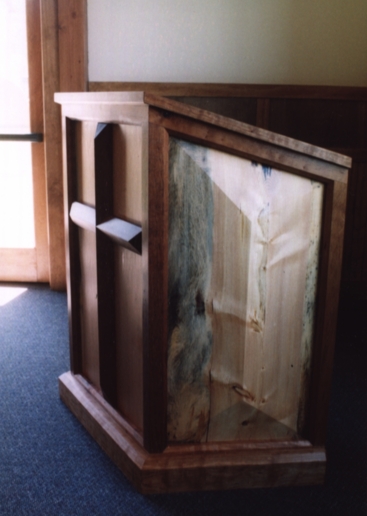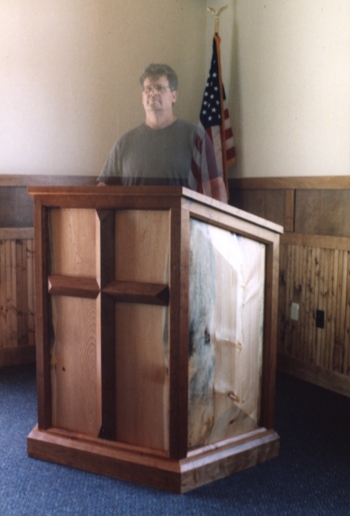 The pulpit is envisioned and designed to accent the dynamics of the Cross. The Cross on the front is proportioned to the main cross with a bevel front and constructed of cherry wood.

The pulpit is joined like the altar, with proper adjustment for the vertical lift of the front Cross. The style is thinner than the altar which demanded a horizontal feel.

The Chaplain requested a large work area on the top of the pulpit and I was lucky to find a wide figured cherry wood board to cover the dimensions. Bibles are held at a preferred reading angle.

The pulpit is complimented with a large shelf below which hangs a full dovetailed drawer. Bible storage will be dust free and the knees of the pulpit user will have plenty of room.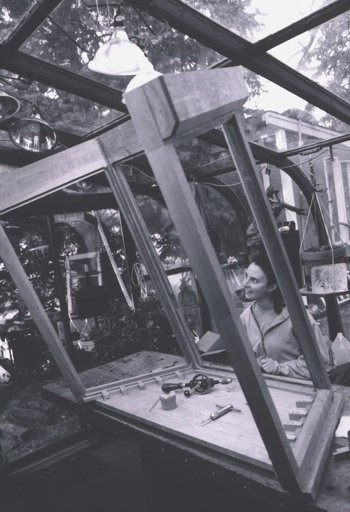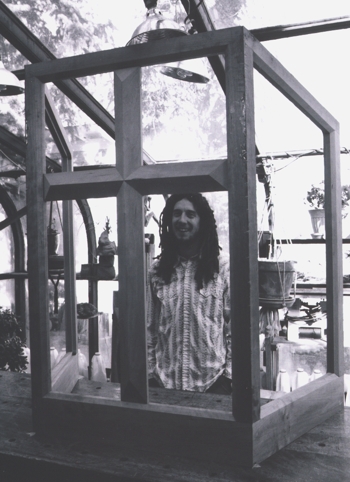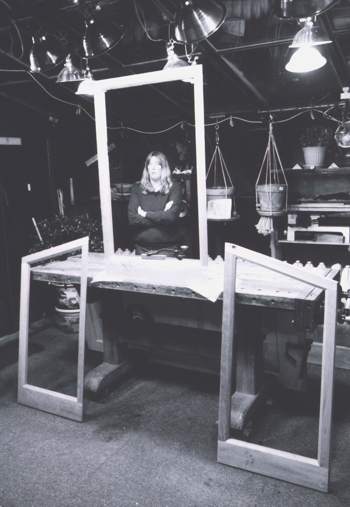 Tom Hannah
P.O. Box 4054
Estes Park, CO 80517
970.586.2741